A Guide to Evaluate Your Local Bronco
What is the best model?
Ford has been busy – there are six generations of Broncos available. We recommend a recent year for the improved powertrain. Also, they age well, but why not try new features if you have the opportunity? The 2022 Ford Bronco has two of the best versions yet: the Raptor and Wildtrak.
Ford wanted to give a completely fresh feel to the Bronco, moving from an offroad geometrical tank to a refined apex predator. The name Raptor hints it has more than quadruple the horsepower compared to the original Ford Bronco, making it four times as fast and four times better at accelerating. If you commute on the highway and dread the onramp, this model will take you from 0 to 60 mph in 5.6 seconds, which keeps pace with the GMC Sierra, a popular, comparable vehicle. You won't compromise speed for size.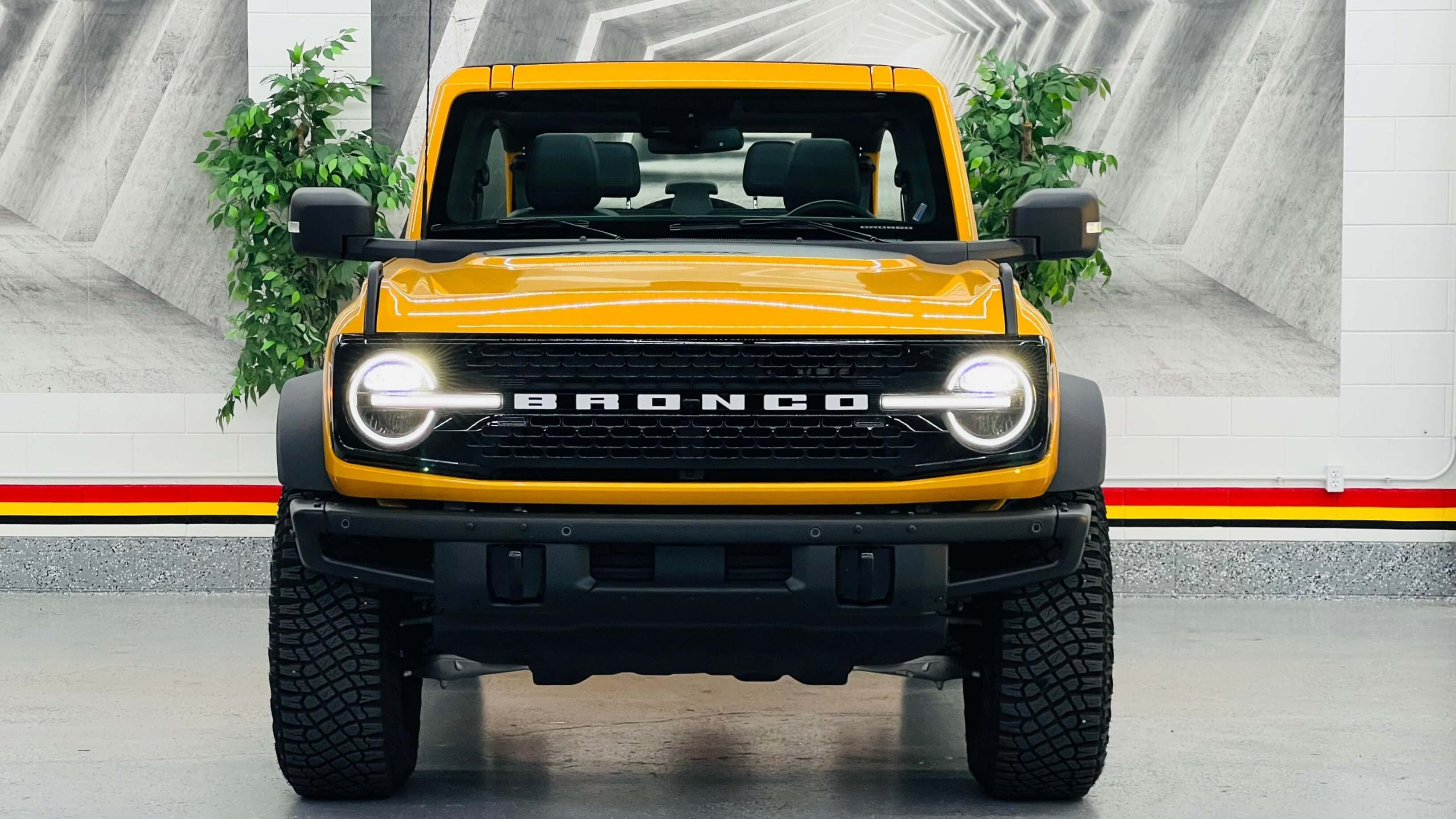 Performance is this vehicle's theme, extending to entertainment and various technological features. According to Ford's official specifications, you can choose a
10-speaker B&O system
Connected build-in navigation with three years of service, pinch-to-zoom capability, live traffic, predictive destinations, and route guidance
Heated steering wheel
Wireless charging pad
Adaptive cruise control
Evasive steering assist
17-inch magnetic low-gloss alloy painted, Beadlock-cablecast aluminum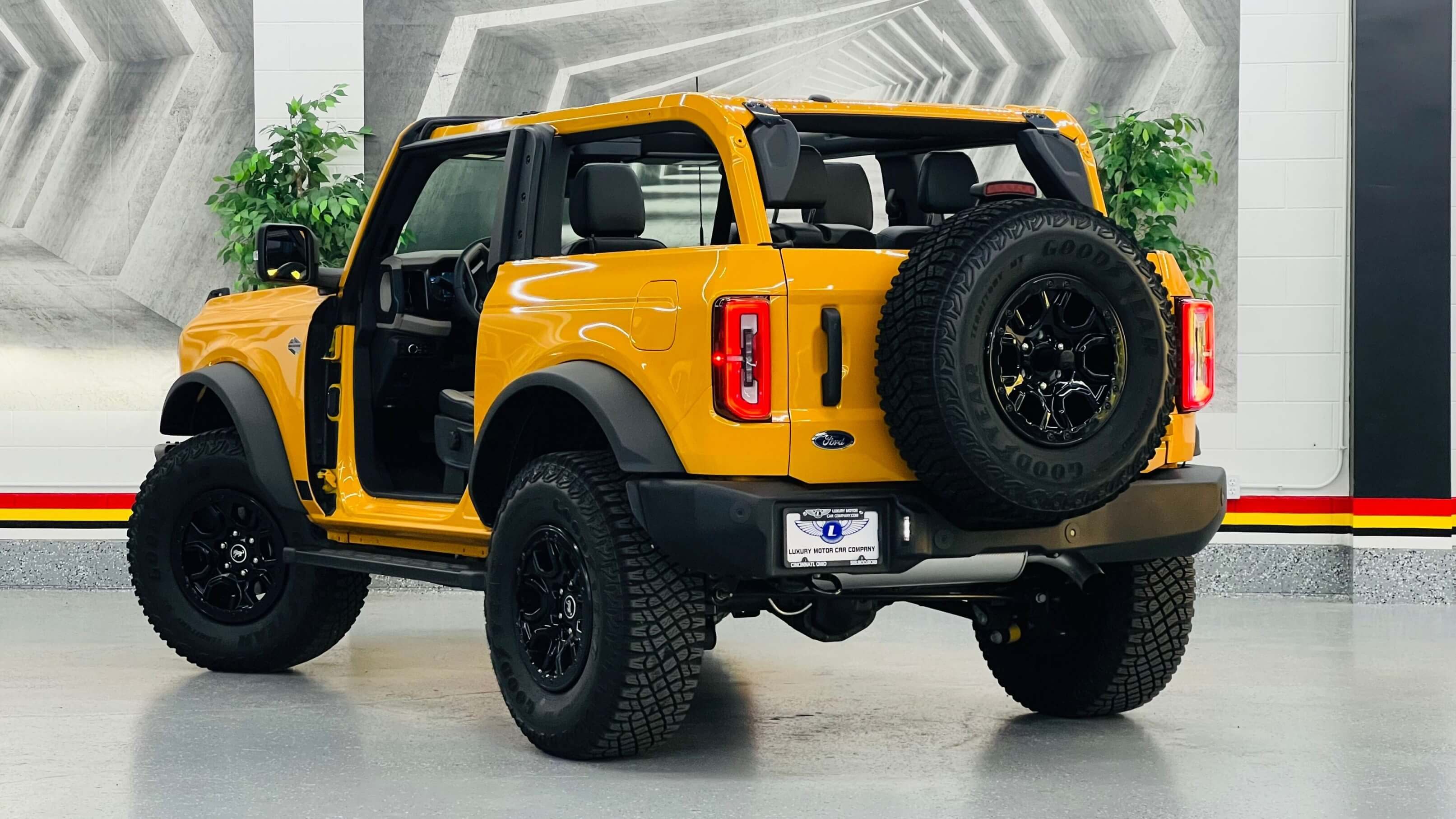 Some notable standards are the 24-hour/day (3 years/36,000 miles) roadside assistance. You probably won't need this, but it's nice to know you have valet-level service – standard – just in case. Of course, the model comes with a wireless connection and a 360-degree camera.
Similarly, the Wildtrak has all the bells and whistles if desired. You can get fun colors like cyber orange. Full vehicle steel plates for extra safety while trailblazing. What we admire most, however, is the Wildtrak's Eco-Boost turbocharged engine. This feature assists with fuel economy. Another plus is that it maintains the Bronco's power and acceleration from years prior.
Which dealership should you choose?
A company can have a great price, but if salesmen aren't familiar with the vast array of Broncos, you'll be sold short.
There are six trims to choose from this year, 2022, alone. Although we have our opinion as to the best two, something else to consider is your personal preference for the availability of options. Typically, the demographic in Cincinnati like to commute with their Bronco to work or school; however, what about those of us who live in Lebanon, Ohio, or other rural locations? More time in traffic from the country to the city means you may want better entertainment options. Additionally, you may not get a 10-speed automatic transmission with a 4-door model depending on which Bronco a dealer has available.
A great dealer will have knowledge of models and potential options. If they don't have it in stock, maybe they can order you one.
If you want an unbeatable selection of 2022 Ford Broncos for sale in Cincinnati, Luxury Motor Car Company has them stocked on a regular, rotating basis. Whether extras are most important to you or you want to compare a wide array of these vehicles, our sales team can help select the perfect unit to fit your needs. Visit us at 6323 Madison Road, Cincinnati, Ohio, or view our current Broncos online.