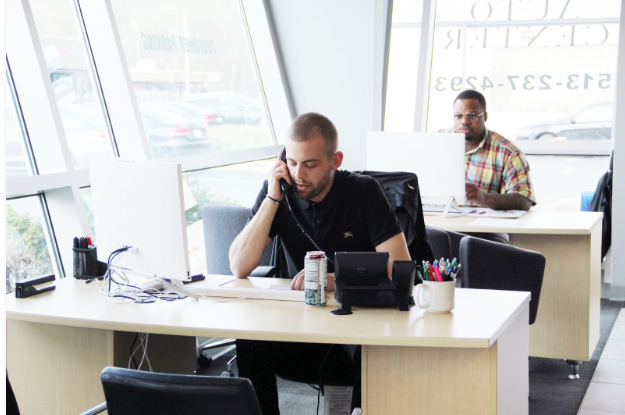 Selling can often be a time consuming and sometimes frustrating process. From advertising and fielding inquiries to negotiating with potential buyers, it can feel like a never-ending cycle. However, with the rise of virtual dealers, selling your sedan, truck, or SUV has become more convenient and efficient than ever before. In this blog post, we will explore the benefits of selling your car to a dealership and provide a step-by-step guide to help you navigate the process.
Why Choose the Web?
Convenience at Your Fingertips
One of the primary advantages of selling your automobile to a web-based car dealership is the convenience it offers. Instead of spending hours posting advertisements, responding to inquiries, and coordinating test drives, you can now sell yours from the comfort of your own home. With just a few clicks, you can submit the necessary details about your vehicle and receive an instant valuation.
Competitive Offers
Digital dealerships leverage advanced algorithms and market data to provide competitive offers for your vehicle. These platforms consider make, model, mileage, condition, and market demand, ensuring you receive a fair price. Moreover, by eliminating intermediaries, you can potentially secure a better deal compared to traditional trade-in or private sale options.
Streamlined Process
Once you accept an offer from a cyber car dealership, the process becomes streamlined. Typically, the company will arrange for a professional inspection of your vehicle to verify its condition. Many online dealerships offer free pick-up services, where they will collect your vehicle from your preferred location, saving you the hassle of transportation.
Transparent and Secure Transactions
Transparency and security are crucial when selling your vehicle. Reputable online car dealerships provide transparent transactions with clear terms and conditions. They handle the necessary paperwork, including title transfer and loan payoff, ensuring a smooth and legally compliant process. Additionally, most platforms prioritize the security of your personal information and offer secure payment methods.
Speedy Payment
One of the most frustrating aspects of selling an automobile can be waiting for payment. However, with virtual dealerships, you can expect prompt payment upon completing the transaction. Once the inspection is complete and all paperwork is in order, the agreed-upon amount is typically transferred to your bank account within a few business days.
Step-by-Step Guide to Selling Your Vehicle Online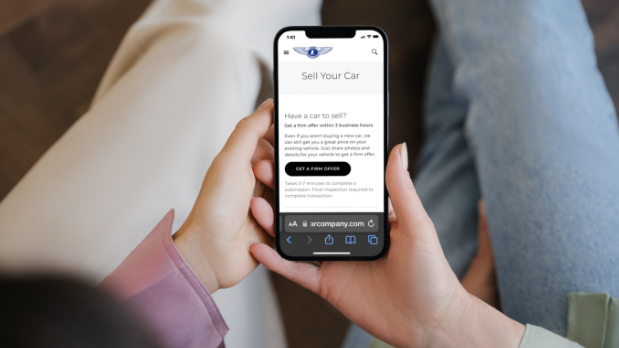 1. Research and Choose a Reputable Web-Based Car Retailer
Look for an established business with positive customer reviews and a transparent selling process. Compare their offers and services to select the one that aligns with your needs.
2. Provide Accurate Vehicle Information
Enter the details accurately, including make, model, year, mileage, condition, and any additional features or modifications. The more precise the information you provide, the more accurate the valuation will be.
3. Receive an Instant Valuation
After submitting your machine's information, you will typically receive an instant valuation. Evaluate the offer and consider other factors such as convenience, reputation, and any additional services provided.
4. Schedule a Professional Inspection
If you accept the offer, the networked dealership will schedule a professional inspection of your vehicle. Ensure that your car is clean and presentable for the inspection.
5. Complete the Necessary Paperwork
Once the inspection is complete and the offer is confirmed, the web-connected dealership will guide you through the necessary paperwork. They will assist in transferring the vehicle title and settling any outstanding loans, if applicable.
6. Arrange Vehicle Pickup
Coordinate with the dealer to arrange a convenient time and location for the pickup of your car. Most reputable platforms offer pickup services.
7. Receive Prompt payment
Upon completing the transaction and ensuring all paperwork is in order, expect prompt payment from the web-based dealership. The agreed-upon amount will be transferred to your bank account within a few business days.
Selling your transportation to a dealer provides a convenient, efficient, and secure alternative to traditional selling methods. By leveraging technology and streamlined processes, online dealerships offer competitive valuations, prompt payment, and a hassle-free experience. If you're looking to sell your wheels without the headaches of traditional methods, consider exploring the options provided by reputable internet-based auto dealerships. Simplify the process and get a fair deal for your car quickly.
Do not waste time with an arduous process – Luxury will pay you handsomely for your automobile through our online procurement. Visit the page to sell here.